I'm so pleased with my newest installation at SculptureFest in Woodstock.  Very early on in my thinking, I decided to print images on fabric and cut them into strips.  I really didn't know exactly why, I just knew that what felt right for this exhibit.  And, now, each time I visit the cabin I discover something new.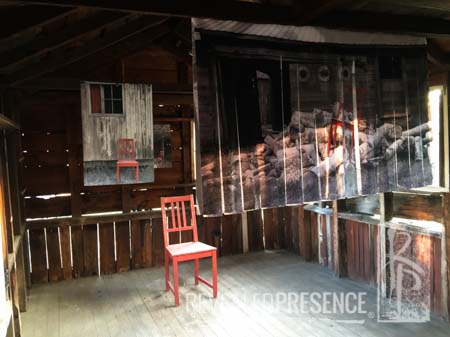 The day before the opening on Saturday was a glorious, breezy, sunny late summer day.  The cabin is not weather proof so wind blows through freely.  Here's a video I shot of the red chair part of the exhibit that shows just how fully these images dance in the wind.
Question of the day…
When have you been delighted by unexpected results?