Visual facilitation tools for icebreakers, problem solving and increased clarity
Photography card decks facilitate personal responses to issues that matter
Facilitators seek to create feelings of connection, safety and trust when designing processes for introductions, team assessments, clarifying issues and changing perspectives. Research has shown that photography is especially effective at circumventing patterned responses and bringing the whole person into the conversation. This recognition that images are powerful tools for creating trust and connection has recently been described  by Tammie Plouffe in her October, 2017 Harvard Business Review Article entitled To Build Connection on Your Team, Skip Icebreakers and Talk About Photography.
Revealed Presence offers two different types of photo card decks for facilitators of group processes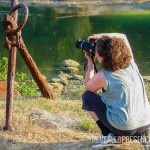 As a keen observer of the world around her, Carla Kimball, reveals the beauty and presence of ordinary things through her photography.  Since early in 2009 Carla has combined photos and thought-provoking questions and posted them to her photo blog.  Because of this 10 year photo blogging practice, Carla has accumulated a vast archive of photos and questions. In her article, Engaging the Whole Person in Conversation, Carla describes how she came to recognize the value of photography in group processes and subsequently developed a series of visual facilitation tools which can be used in groups to find clarity, fresh perspectives and new insights.
Carla now offers decks that combine her photos and questions in innovative ways to engage groups in meaningful conversations.
Revealed Presence® Story Cards
Revealed Presence Story Cards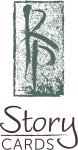 are offered in three separate decks of postcard sized inspirational photo cards.  Each card has an image on the front side and a question on the back.  These cards are ideal ice-breakers or conversation starters.  Carla designed these cards to elicit stories that work beautifully in group settings.