Inspirational photo cards offer fresh perspectives and new insights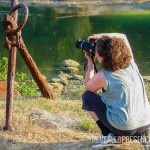 As a keen observer of the world around her, Carla Kimball reveals the beauty and presence of ordinary things through her photography.  Since early in 2009 Carla has combined photos and thought-provoking questions and posted them to her photo blog.  Because of this 10 year photo blogging practice, Carla has accumulated a vast archive of photos and questions.  Drawing from this archive, Carla has developed a series of inspirational photo card decks which people can use to find fresh perspectives and new insights.  Customers have also found that these cards can deepen conversations by eliciting stories from their personal lives.
Intuitive Directions®: A tool for creative thinking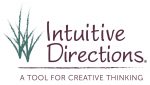 Introduced in the Spring of 2018, Intuitive Directions is Carla's newest set of inspirational photo cards.  It contains a pair of dice and seven decks of photo/question cards, organized around specific themes. Intuitive Directions is a tool for groups and individuals to use for  creative thinking, reflection, problem solving, journaling, and daily inspiration. This tool offers an accessible way to think out-of-the-box and gain insight into the unknown.
Revealed Presence® Story Cards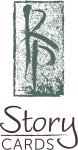 Revealed Presence Story Cards are offered in three separate decks of postcard sized inspirational photo cards.  Each card has an image on the front side and a question on the back.  These cards are ideal ice-breakers or conversation starters.  Carla designed these cards to elicit stories that work beautifully in group settings.  However, people can also use Story Cards to create more intimacy in one-on-one conversations or to deepen individual meditation practices.