It's that in-between time of year in Vermont.  Winter's gone, most of the snow has melted , but Spring hasn't yet made an appearance.  The landscape is barren and bleak.  I visited King Farm in Woodstock today scouting for locations for a possible new exhibit there this summer at the 2019 SculptureFest.  I'm offering two photos from my visit today.  In both, perching on top seems to be a theme, as well as eggs (although Jay Mead's metal egg shape sculpture perched on top of the hill in the landscape might be a bit hard to see in this small photo).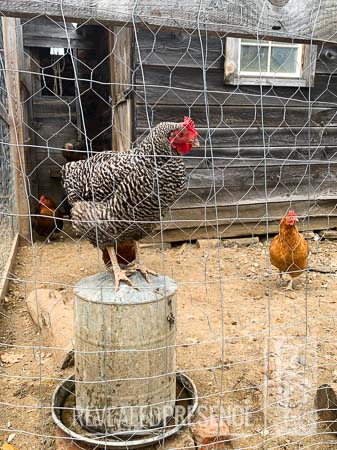 ***
Question of the day…
 What do you find most challenging about times of transition?