I am absolutely delighted to announce the opening of my new exhibit in the lobby of Northern Stage's beautiful new Barrette Center for the Arts in White River Junction, Vermont.  This is a dream exhibit for me, where I've been able to showcase what I consider my best work and several collaborative pieces I've done with fiber artist, Cindy Heath.  The show also features an amazing new collaborative fiber art piece created by Cindy and another fiber artist, Margaret Sheehan.
The show is entitled Community→Conversation→Collaboration: An Exploration into the Art of Connection and is up until May 8.  There will be an artists' reception Friday, Feb 5 from 5:00 – 7:00.  The exhibit can also be seen whenever the box office is open:  10am-4pm Tuesday-Friday and on performance days from 10am-showtime.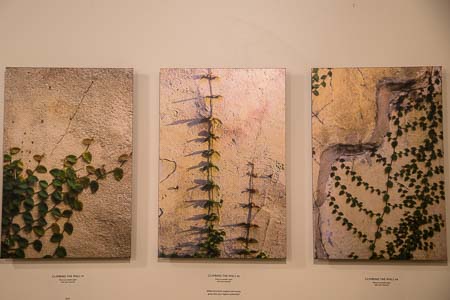 Visit my Exhibits page to learn more.  If you're in the area please stop by and take and look.  And, while you're there, get some tickets for an upcoming show.  The productions in this new theater are fabulous!